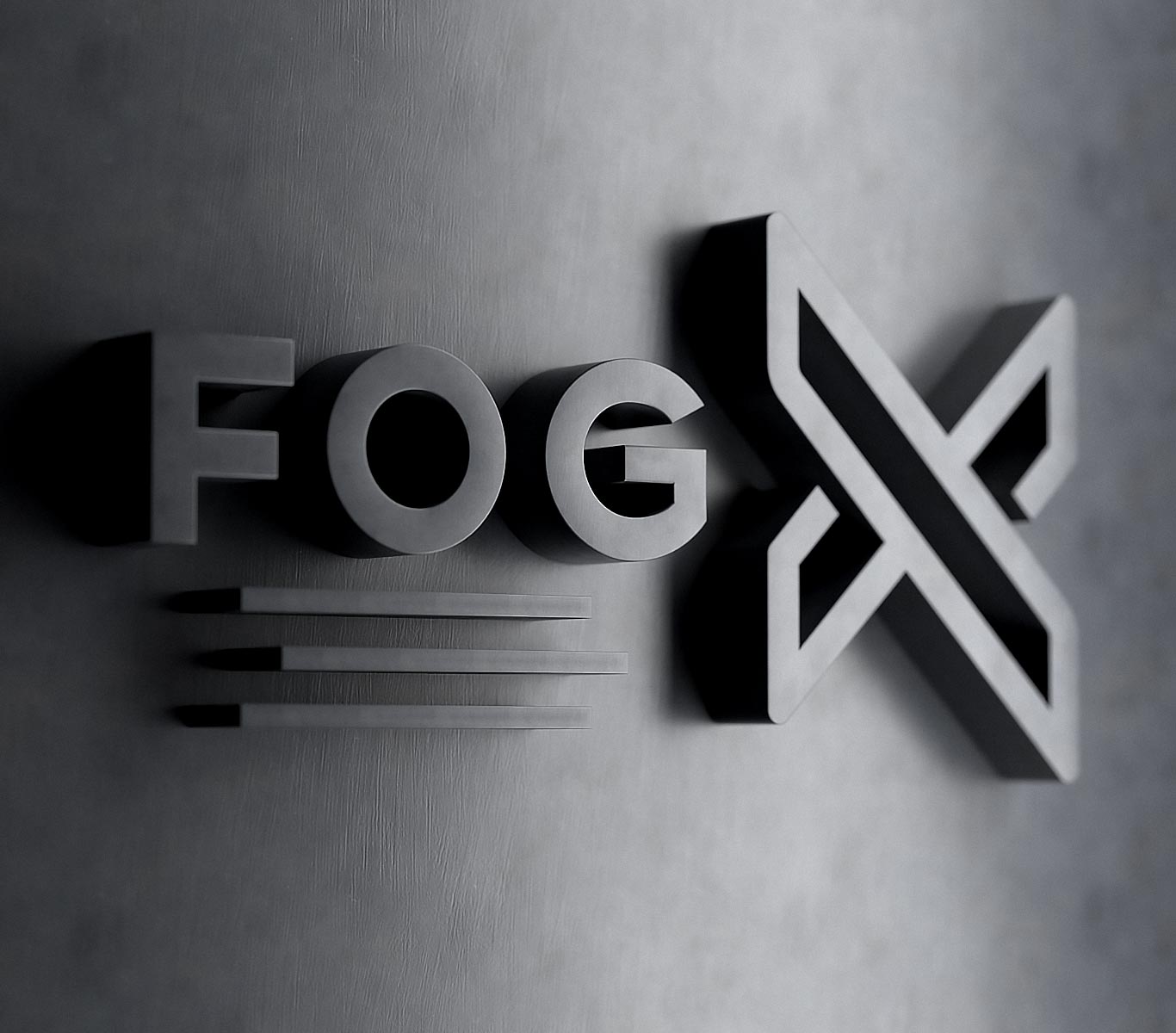 Who are we?
A California based vape company by ORGNX Eliquids focused delivering a new solution to give you an alternative to smoking. With great functionally and undeniably premium flavors unmatched, we have created the ultimate disposable vaping device giving you the cigarette experience while reducing the harmful chemicals with only 4 ingredients.
We believe vaping is the easiest alternative to help smokers kick the habit. We know this from our very own experience. Our team consists of ex-cigarette smokers who have successfully transitioned over from smoking to vaping.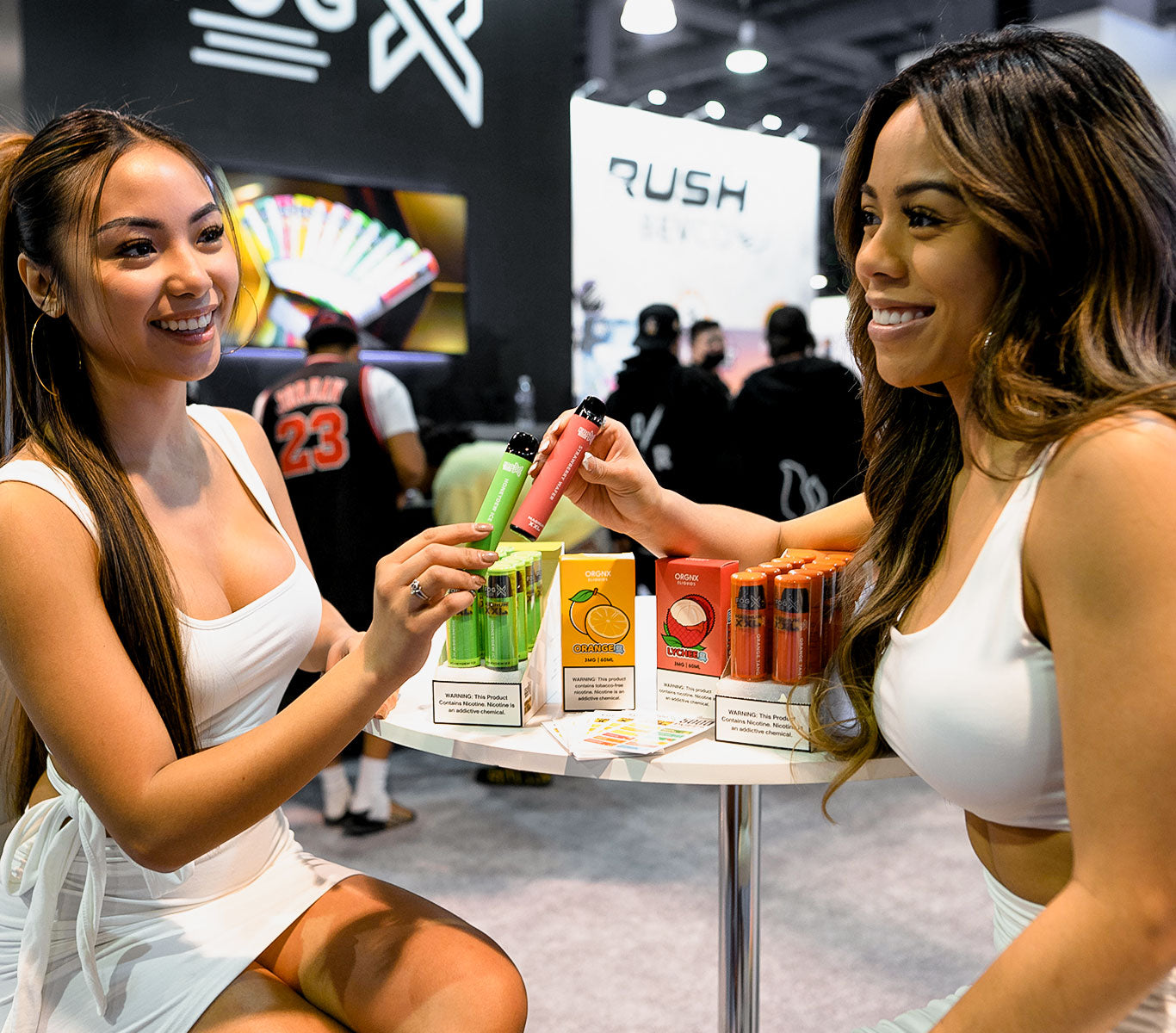 Events
Vaping is a worldwide practice and has revolutionized the tobacco industry for the better. Smoking traditional cigarettes have become a worldwide problem and smokers turn to us to provide them with an alternative. We have visited countries worldwide such as The United States, China, Dubai, and Columbia. This allows us to connect directly with smokers, retailers, and distributors to make our products accessible worldwide. You can find us at the world's best vape events like ECC, IECIE, VapExpo, World Vape Show, and more!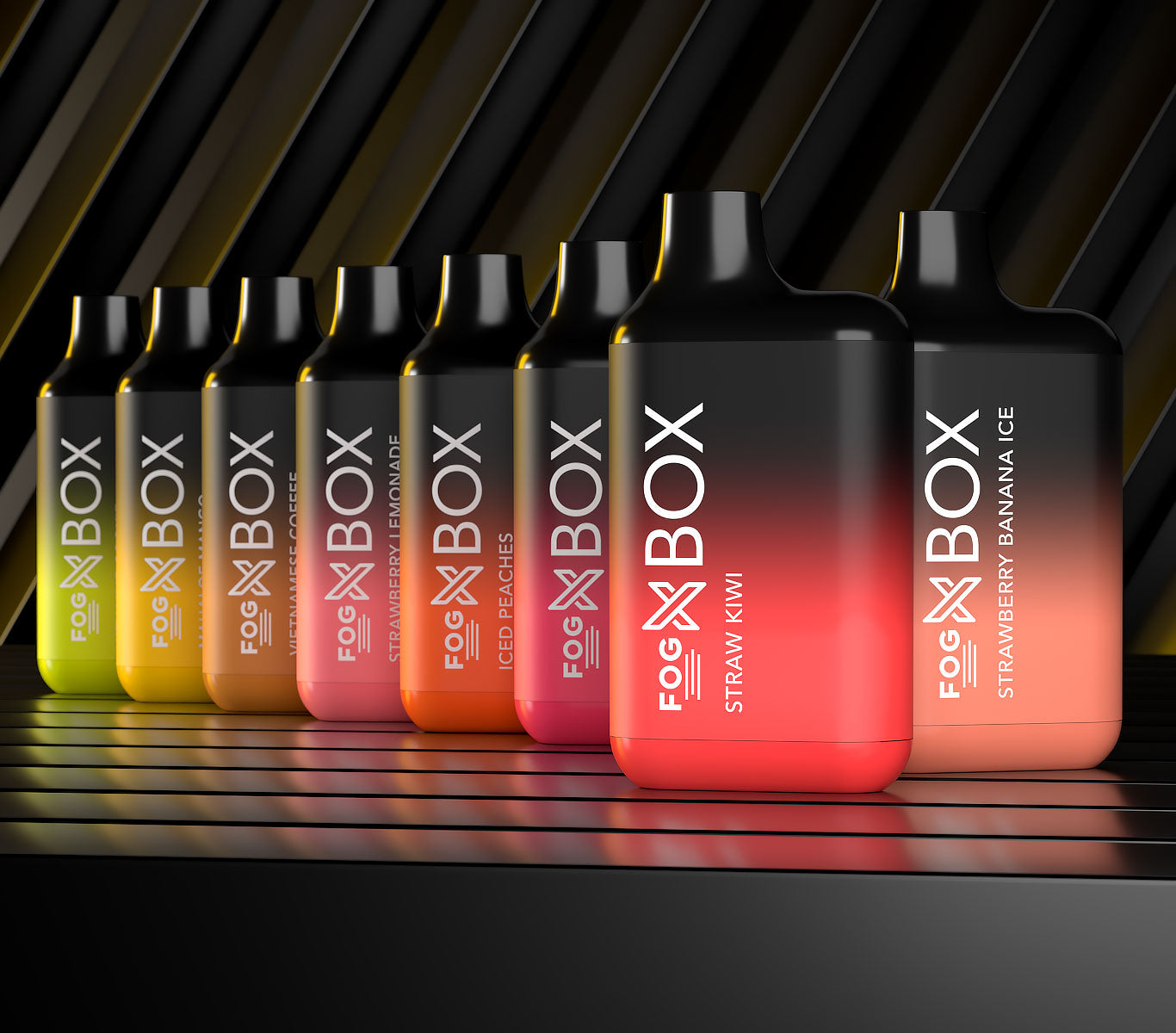 Our Products
FOG X brings you a wide range of flavors for you to indulge in with more coming ahead. Our mouthwatering flavors will turn your life around and most importantly keep you away from combustible cigarettes.
Experience longevity, high-quality flavor, and convenience with our disposable vape devices. Our latest disposables are made to last with 6000 puffs. Enjoy up to 20 different flavors made from the highest quality ingredients to help you have a smooth transition. Our minimal and compact design makes it convenient for you to use and store away.